About Us & Contact
Always tested, matched, and guaranteed.
Viva Tubes is the largest source for tubes in New England and beyond. We treat our customers right and offer nothing short of excellence in testing, matching and screening our tubes.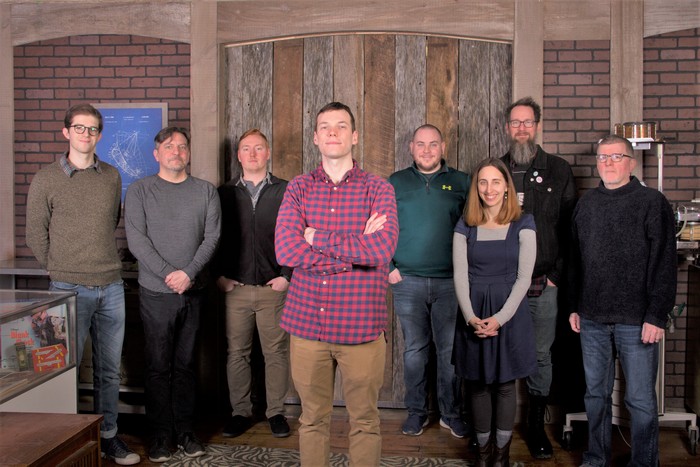 Call us at 1-866-229-6620
Email us at rick@vivatubes.com
Retail Store
Come visit us and pickup your online order or place a new order in person. We offer a convenient retail store for when you need your tubes fast. We also offer a tube testing service for local customers only (see our testing service page). We are proud of be a part of vibrant Easthampton MA, known for it's art district, small businesses, music scene and beautiful views of Mount Tom.
Hours & Directions
142 Pleasant St, Suite 402, Easthampton, MA 01027
Monday - Friday
10:00 AM - 5:00 PM
Saturday - Sunday
Closed
We are located in the re-purposed Brickyard mill building. GPS will bring you to the front of the building, we're around back. Follow the signs for INSA and go down the alleyway. Take a left. Look for the Brickyard building signs, we're the second building on your left. There are also signs for Abandoned Building Brewery. The elevator is located toward the end of the building. Take it to the 4th floor.
About Us
The tube business is confusing and wrought with misinformation and dishonest sellers looking to make a quick buck. Once you find a good supplier - you'll never look back and we hope to be that to you.What started as a part time hobby in 2007 for audio enthusiast and owner, Dave Mell, has quickly grown into a full time business with a dedicated location and several employees. We will continue to expand and grow as time goes on. We started on eBay and now have over 25,000 positive feedbacks and countless happy customers. It's hard to keep such a good track record but we strive for perfection.
Everything that we sell comes with at least a 30 day guarantee & new production tubes come with a 90 day guarantee. We also strive to have competitive pricing and 1 day shipping.